ground level
a haven to
come home to.
Step into a modern lobby lounge adorned with natural, neutral tones and textures to create a warm and welcoming space to greet family and socialize with neighbours. Conveniently located off the lobby, you'll find a secure parcel storage room for packages, the mail room and a pet wash for your furry friends.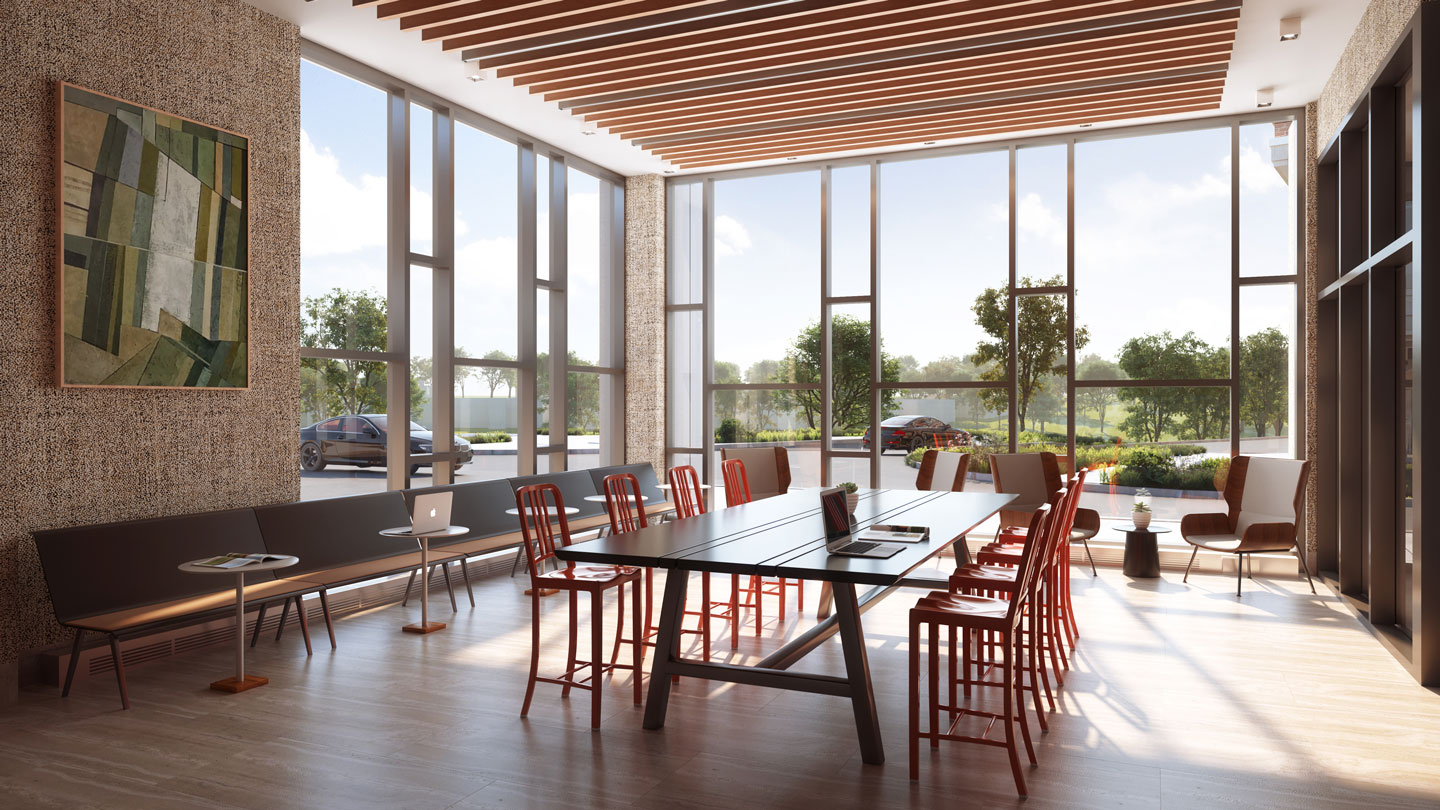 harmony
at work.
Collaboration is the key to success, as is the environment you work in. Filled with natural light, expect to be brilliant in the sleek and stylish Co-Working Space. Catch up on work, read a book or gather as a group and let the brainstorming begin. This inspiring workspace helps get the job done in a bright, functional fashion. If you are looking for a more intimate space, there are meeting rooms and phone booths available for additional privacy.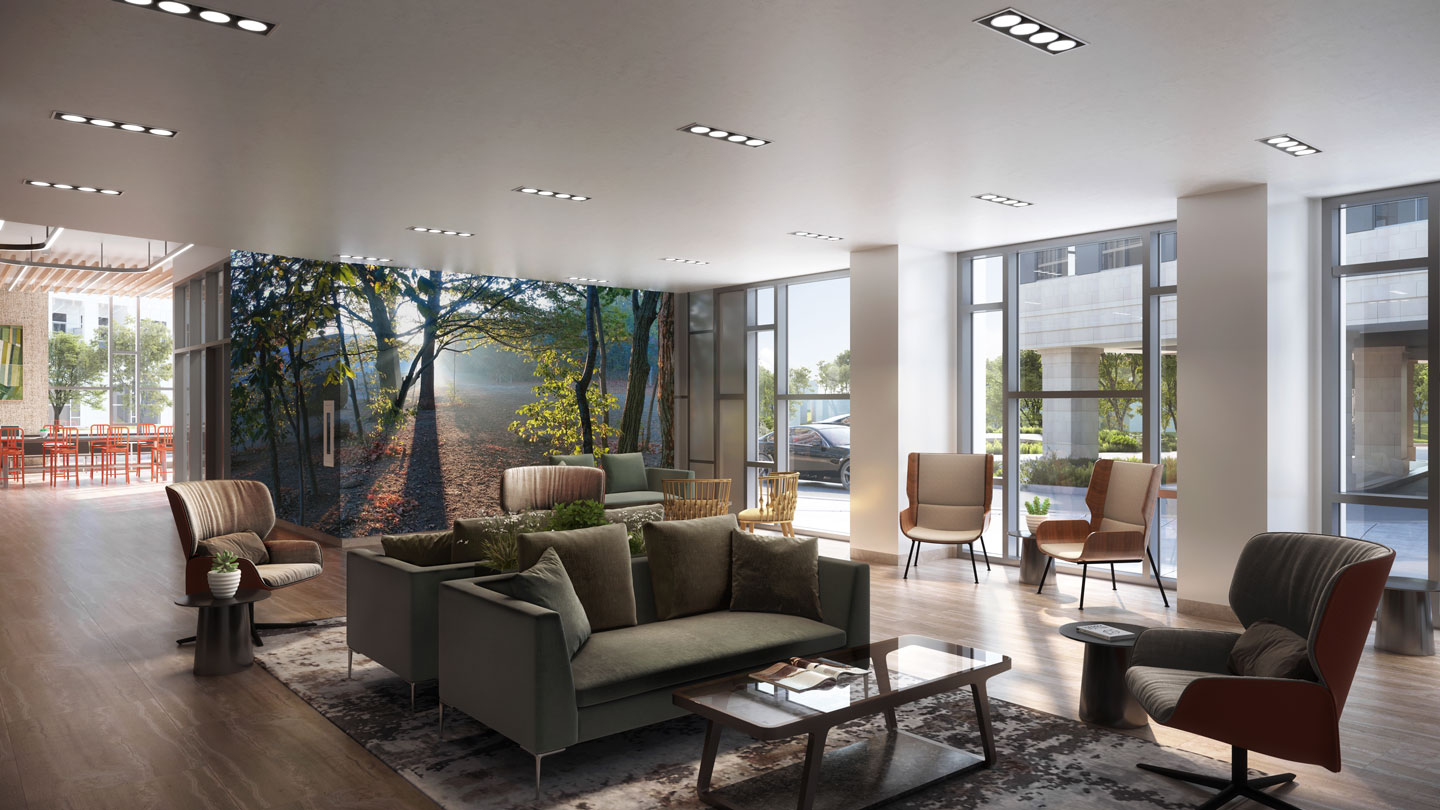 stay
connected.
The Connection Lounge is the perfect environment to meet new neighbours or stay connected with old friends. The cozy atmosphere provides ample seating to gather, socialize and make new memories.
everything is
more fun
together.
Cheer on your favourite sports team, host a movie night with friends or enjoy a jam session with your neighbours in the Theatre Room. Acoustically designed to encourage loud cheers or music practice, this room is ideal for both entertainment and relaxation. The Theatre Lounge features a servery and area for snack prep, so you can enjoy treats while you watch the big screen or listen to music.
reuse,
repair, relove!
Nothing says community like coming together to share and support each other. The Circular Economy Hub is a place dedicated to creating, learning, and sharing skills. A welcoming environment for everyone, the room has spacious workstations and tools for your "DIY" or art projects. It's also a space for upcycling, exchanging, or donating goods to others. Swap and share skills, fix furniture and computers, sew a shirt, and make new friends while doing it.
level 4
bffs – best
fitness friends.
Stay motivated, reach your fitness goals and feel your best in a space designed to promote well-being and fun times. Team up with your friends and enjoy a game of basketball in the Gymnasium. Jog around the Indoor Track above the court for a quick warm up then let the games begin!
bffs – best
fitness friends.
Break a sweat in the Fitness Centre, equipped with a selection of free weights, cardio machines and strength training equipment.
level 7
good company.
good times.
Get together with friends or make new ones in a socially infused space that will guarantee a good time. Featuring a kitchenette, comfortable seating and a big screen TV, the Party Room is the perfect space to host a private event.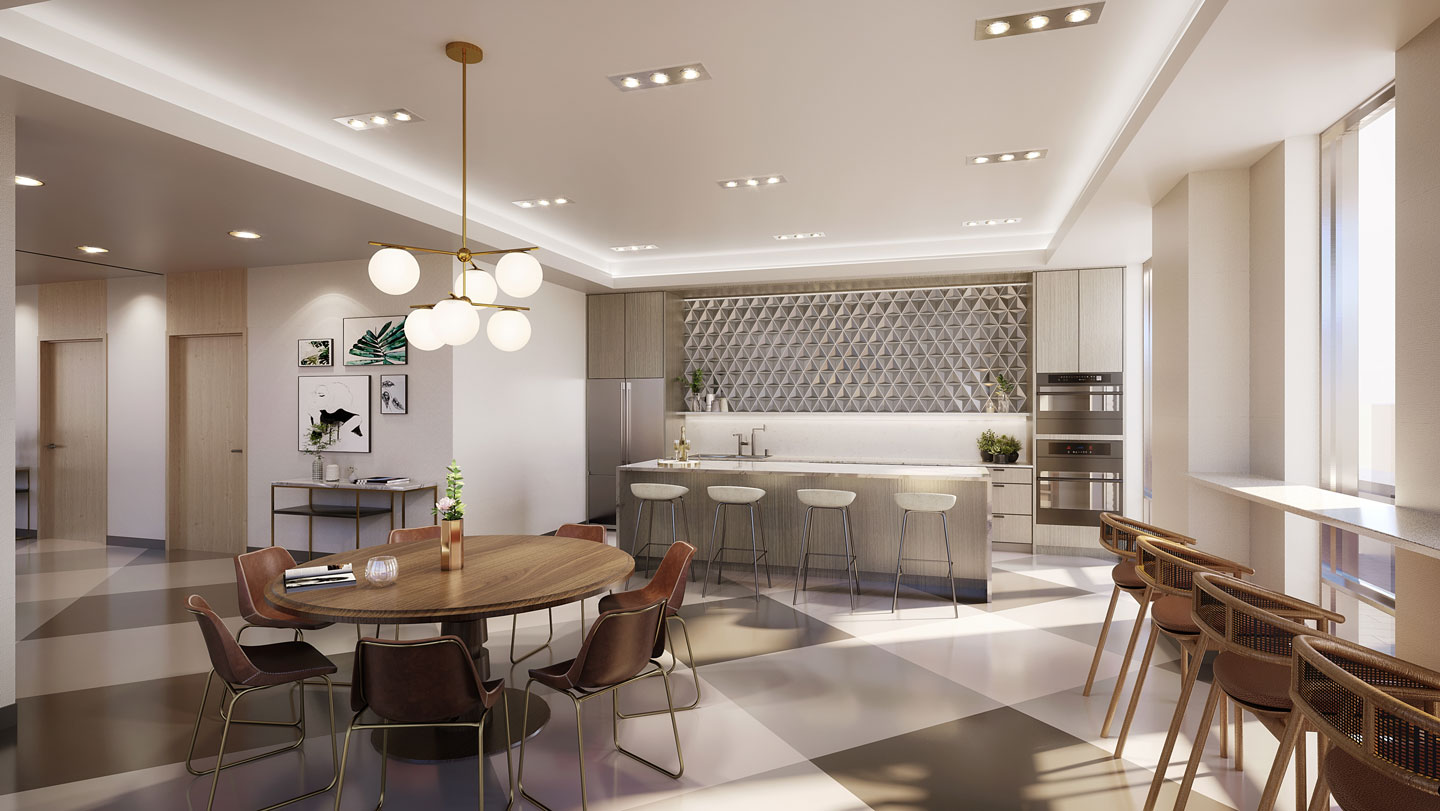 a feast
with family.
Expand the celebration and extend the invitation to all your family and friends in an elegant lounge space set up to host a memorable event. Connected to a private vestibule, this room is ideal for larger dinner parties and special celebrations. This space features a large dining table, bar with stool seating and handy servery making meal prep easy. Extend the party outside and cook up an al fresco BBQ feast to enjoy under the stars.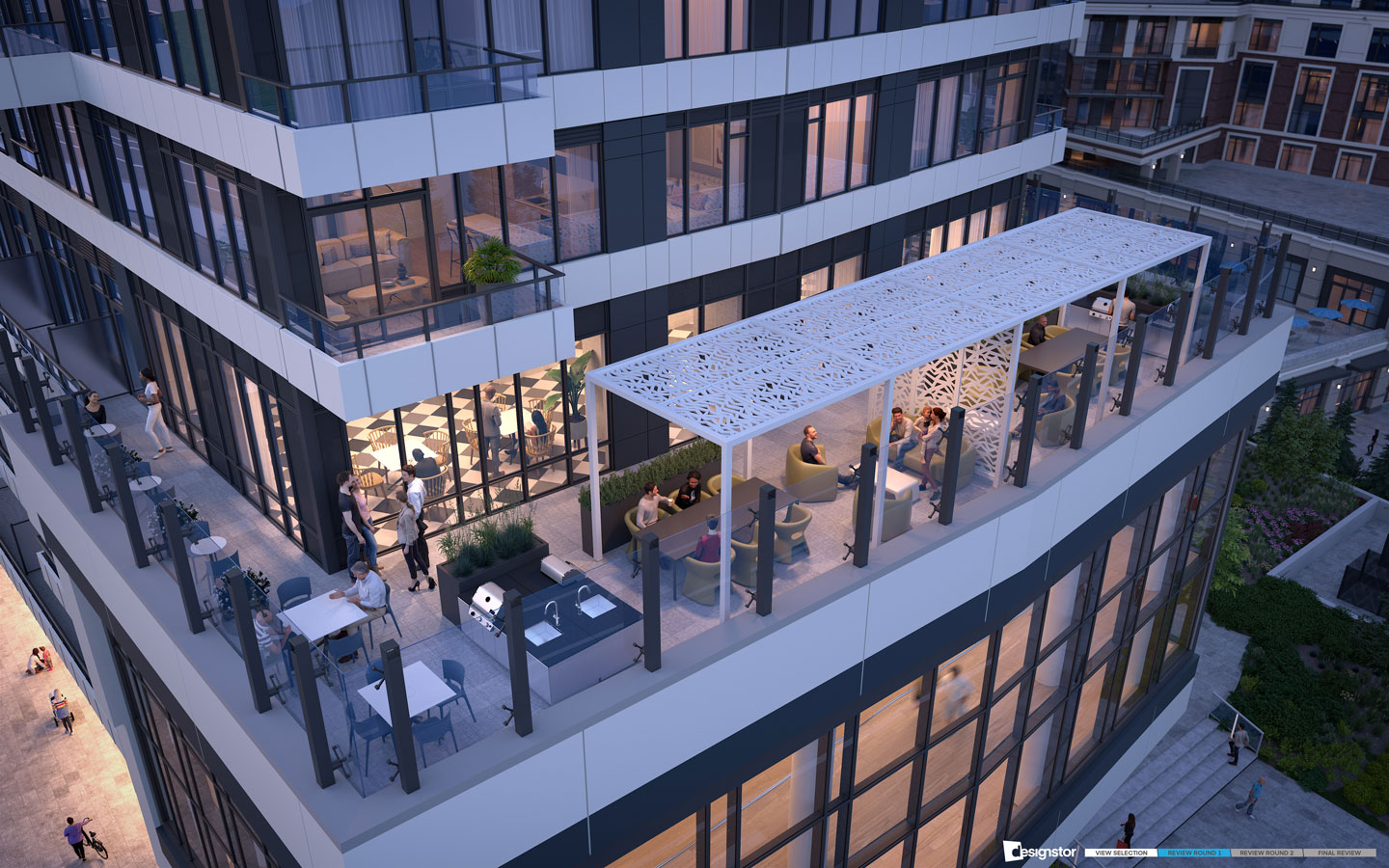 a breath of
fresh air.
Embrace the great outdoors on the terrace that provides the perfect place to lounge in the sun, relax with a good book or take in a sunset over an al fresco dinner. Enjoy a beautiful environment decorated with raised and individual planters, a custom trellis, and a large shade structure. There are spots for lounging and dining, including bistro-style seating and dedicated BBQ stations.